MaltaWebShop.Com is a Malta based Online Gift Shop that offers Traditionally Mouth Blown Wine Pipettes and Cruets.
Mouth Blown Wine Thief and Cruets - These cruets and unique wine thief are traditionally mouth blown and hand made from glass by European artisans. The embossed, wine pipette is particularly rare to find and can actually be used to sample the wine maturing, oakening progress directly from the barrel whilst this custom cruet is meant to hold and serve wine, vinegar or any other condiment.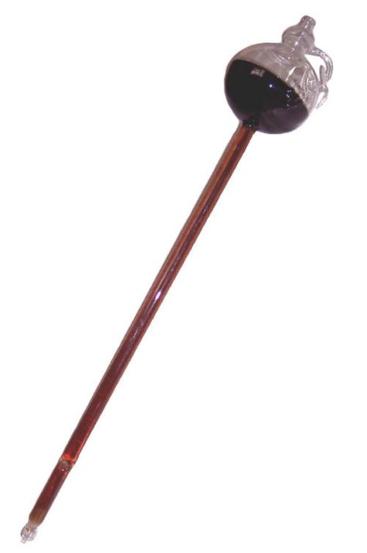 GM1-GVP001 - Wine Thief : Traditionally Made and mouth blown, Embossed Glass Wine Pipette. It's upper part is embossed with a grapes and leaves and the tipped part is Functional, allowing the collection of wine samples directly from a barrel bung hole. Such a pipette would be a great gift for any wine enthusiast and would look great in any vintage or rustic style setting, especially ones with a wine theme, such as tasting rooms and cellars.
Dimensions: 800mm.

Weight 300gr approx
Price: 150Euros including 18% VAT
Delivery:
FREE within Malta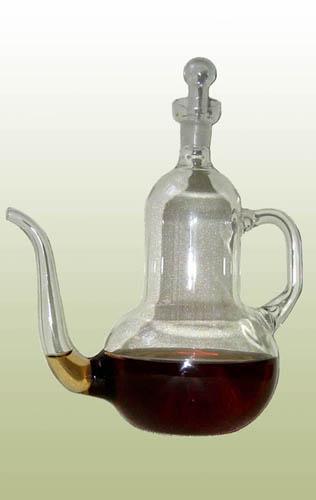 GM1-GVO010 - Oil or Vinegar Cruet : Traditionally Mouth blown Oil and Vinegar Glass Cruet.

Dimensions: 180mm

Weight 250 gr approx
Price: 30.95 Euros 20 Euros including 18% VAT
Delivery:
FREE within Malta
The wine, vinegar and olive oil related gifts displayed at MaltaWebShop.Com are marketed exclusively by Renaissance Arts Company Limited, Malta through MaltaWebShop.Com and a few other Selected Outlets. We accept Online Payment by Credit Card, Pay Pal or cash on delivery and deliver via courier, post or otherwise within Malta and Gozo only. Within Malta we can offer a 'see before you decide' option were we can arrange a meeting to View an Item before deciding to Buy or Otherwise. For complete information about ordering, shipping and returns please e-mail us at info@MaltaWebShop.Com .