MaltaWebShop.Com is a Malta based Online Gift Shop that offers Wooden Barrels, Kegs and Casks for Vinegar Making.
Wooden Vinegar Macerating Kegs - These wooden kegs are traditionally hand crafted from kiln dried East European oak staves which imparts special flavours into your home made vinegar. As can be noted, these kegs have a opening hatch with lid and handle that facilitates vinegar making and macerating. Quite hard to source from within Malta, this keg is currently available only in 10 litres.

A variety of food grade compatible taps are available if required at extra cost.
Model Reference VK05 - Vinegar Making Keg - Approx. Volume 5 Liters

Dimensions: Height 26cm, Weight 3 Kilos
Price: 95Euros including 18% VAT (out of stock)

Model Reference VK10 - Vinegar Making Keg - Approx. Volume 10 Liters

Dimensions: Height 30cm, Weight 5 Kilos

Price: 140Euros 100Euros including 18% VAT
Delivery: FREE within Malta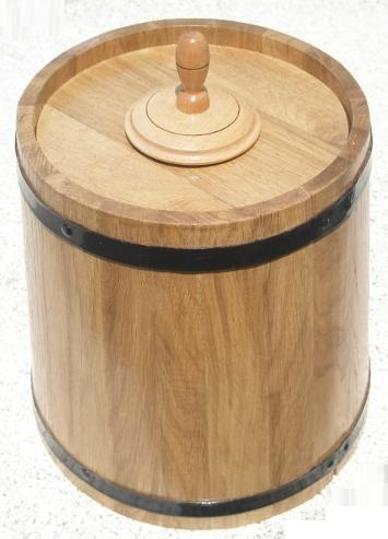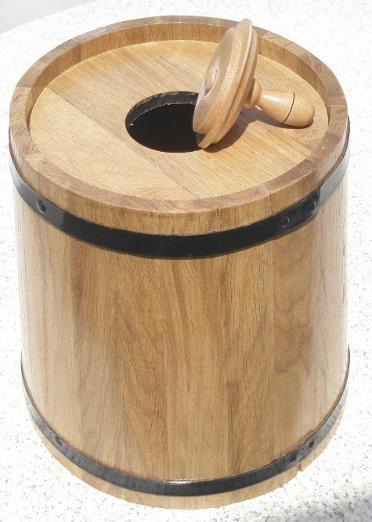 The vinegar macerating oak wood keg displayed at MaltaWebShop.Com are offered exclusively by Renaissance Arts Company Limited, Malta through MaltaWebShop.Com and a few other Selected Outlets. We accept online payment by Credit Card, Pay Pal or cash on delivery and deliver via courier, post or otherwise within Malta and Gozo only. Within Malta we can offer a 'see before you decide' option were we can arrange a meeting to view the keg before deciding to Buy or Otherwise. For complete information about ordering, shipping and returns please e-mail us at info@MaltaWebShop.Com or call at 356 21 632623